For the fall issue of the Wald Magazin I was asked to illustrate 4 big flower illustrations and what we can learn from them. 
The article compares humans to flowers / plants. There is a lot we can learn about their qualities.
Client:


Wald - Das Magazin für draußen
Art Director:


Pia Scharler
Illustration:


Sandra Neuditschko
1. Briefing & first sketches
The article features four main points. Each point covers a special subject and is connected to a flower / plant.
Illustration 1: networking, plant families, roses
Illustration2: adaption & reproduction, hops
Illustration 3: structure & climate, dandelion
Illustration 4: experience & mistakes, mimosa
My intention was to show the growth of every single flower / plant since there are so many similarities to humans.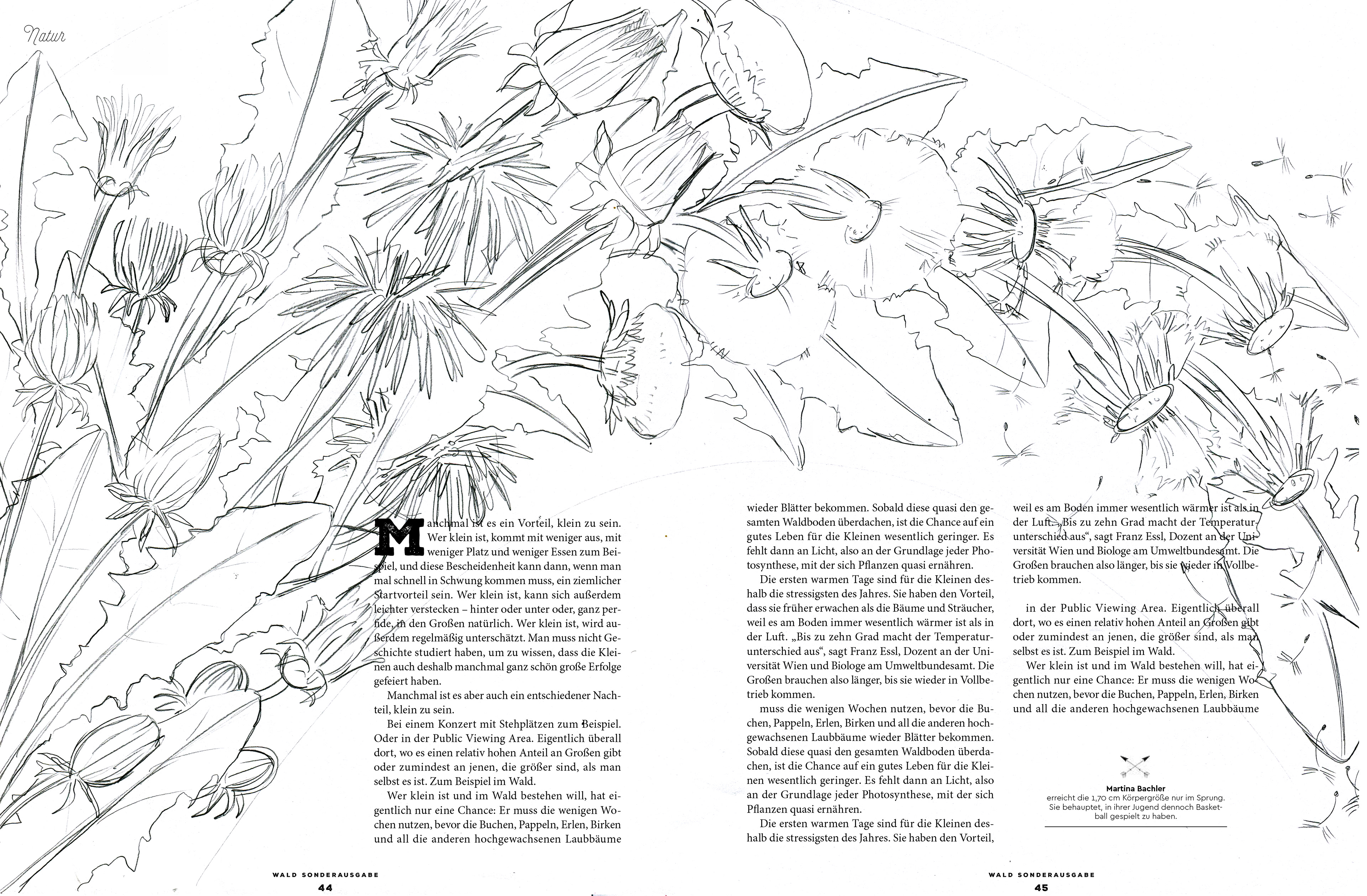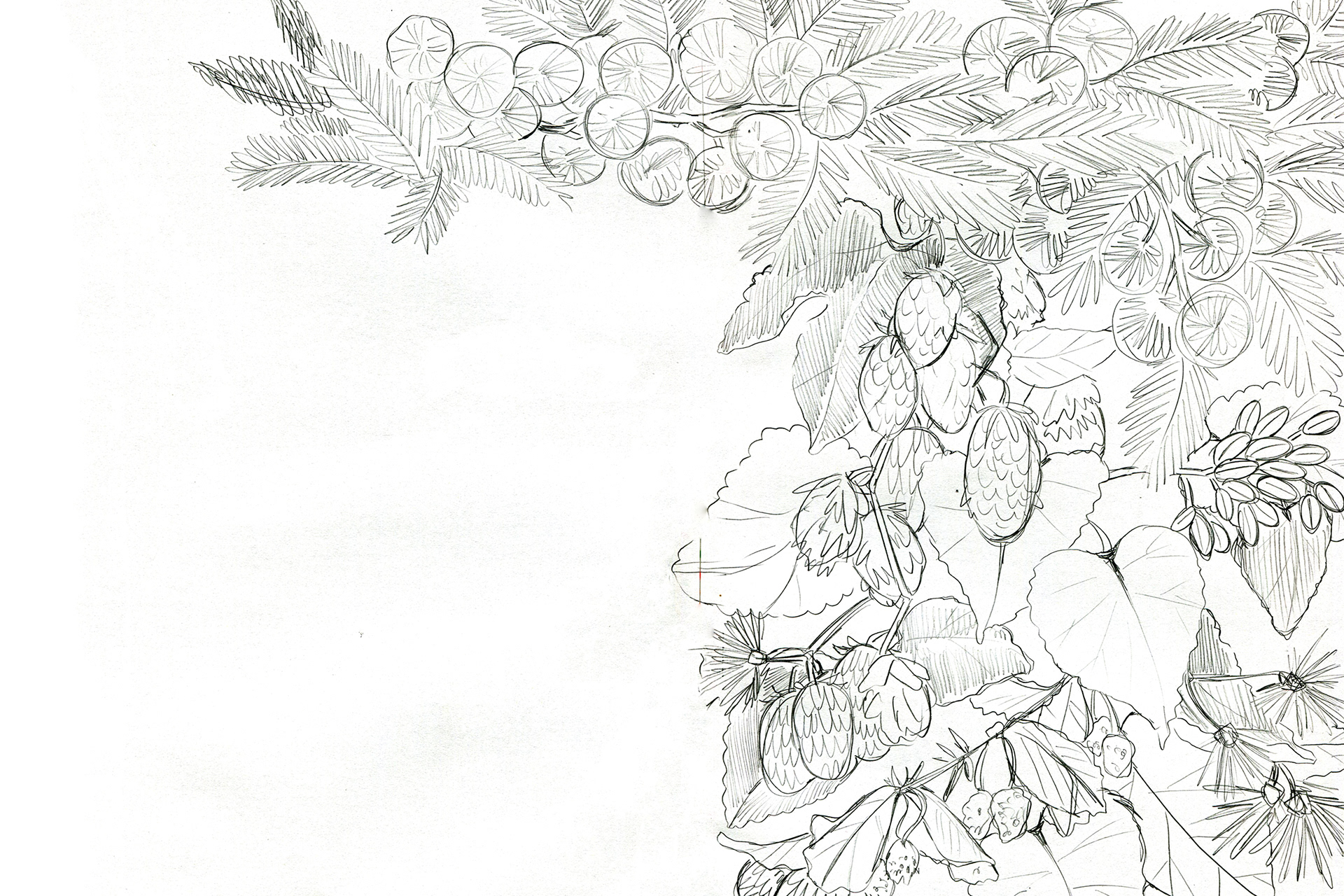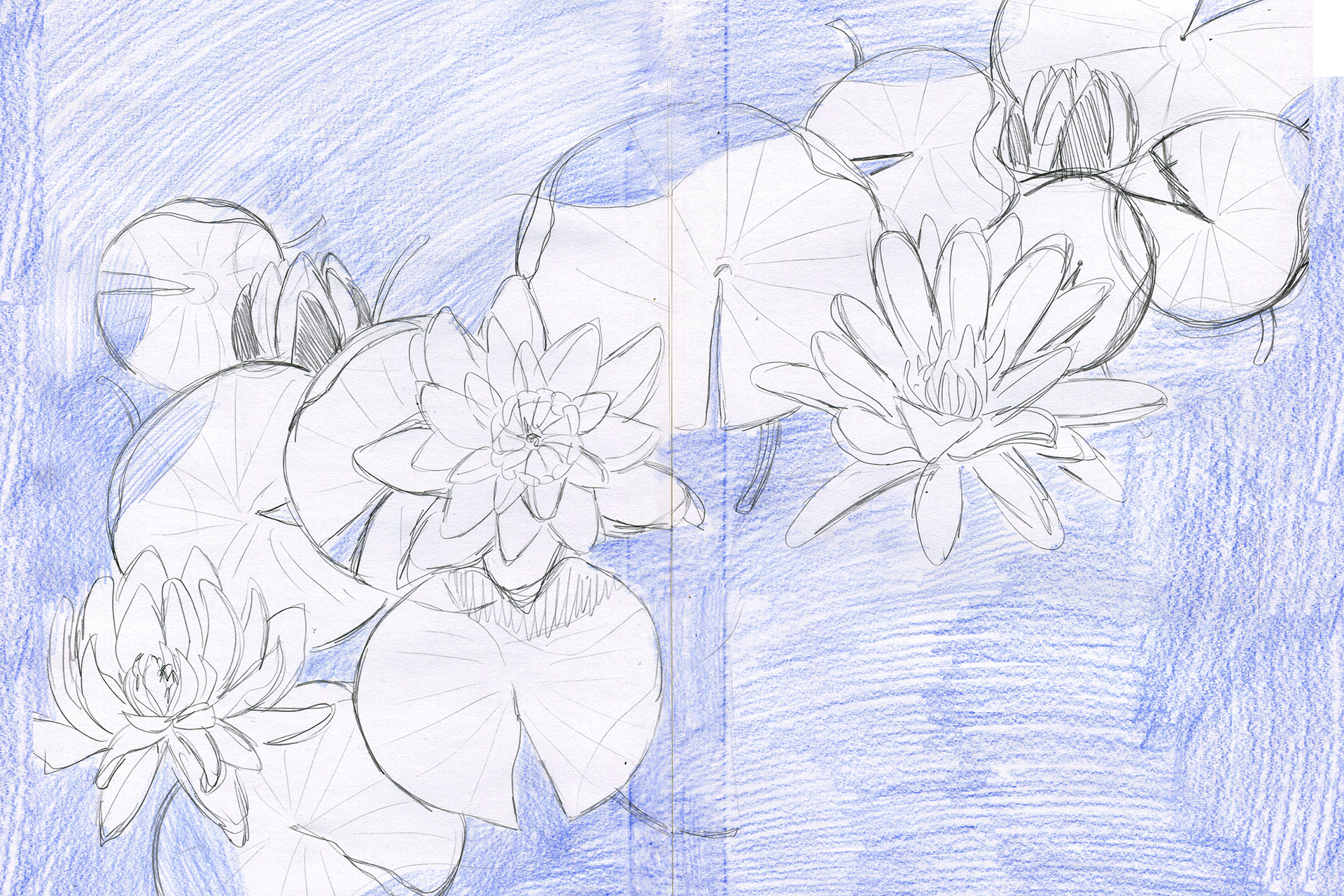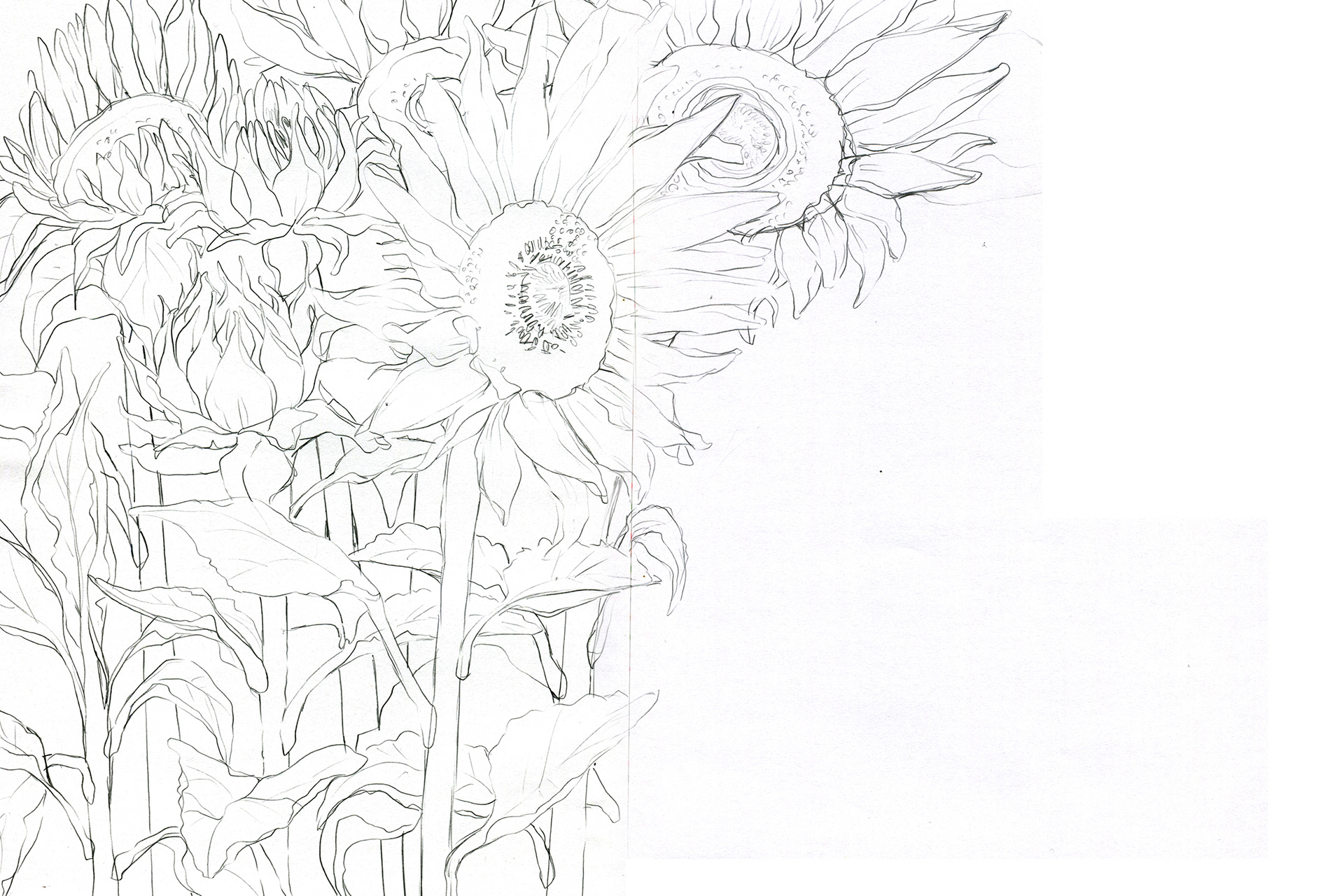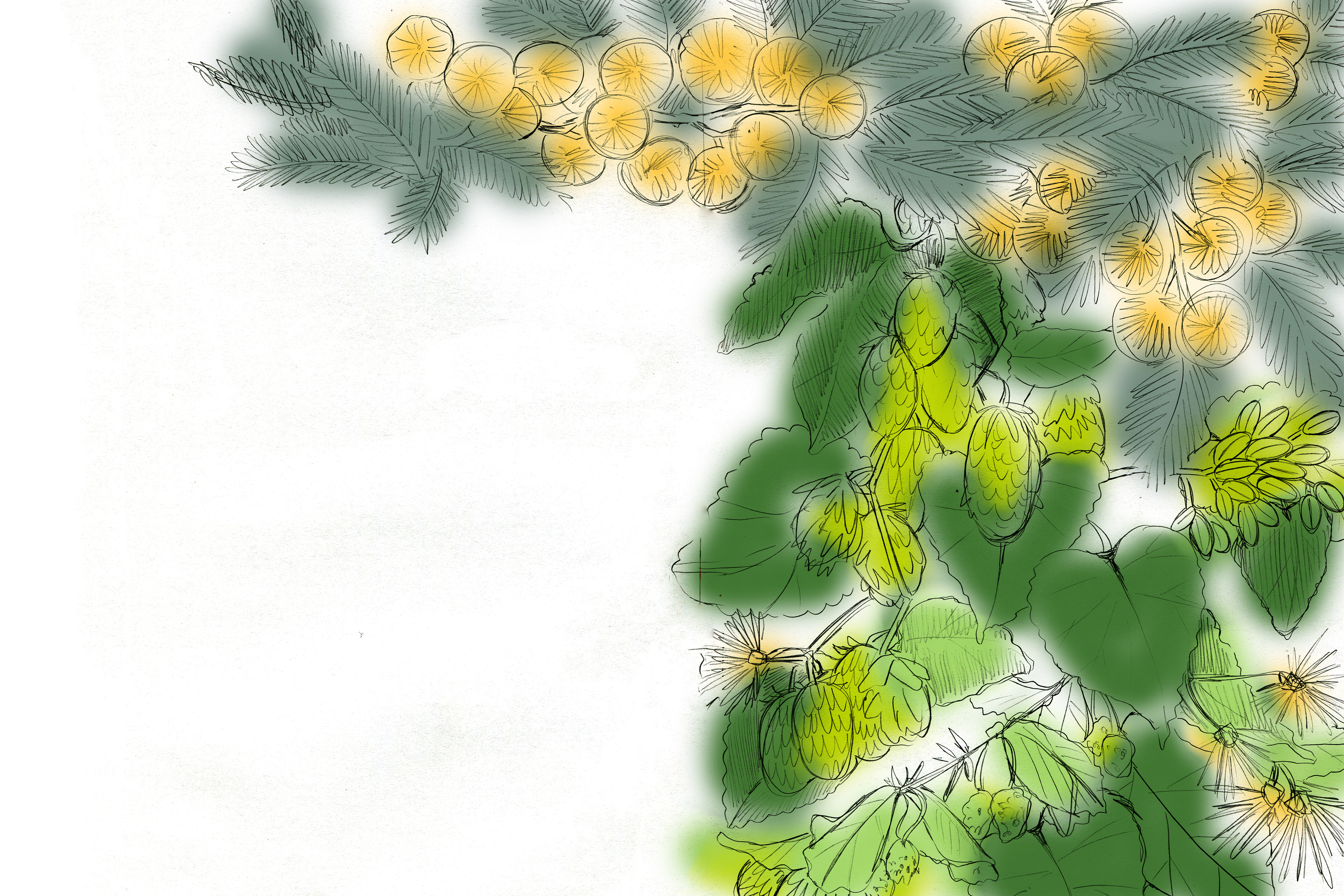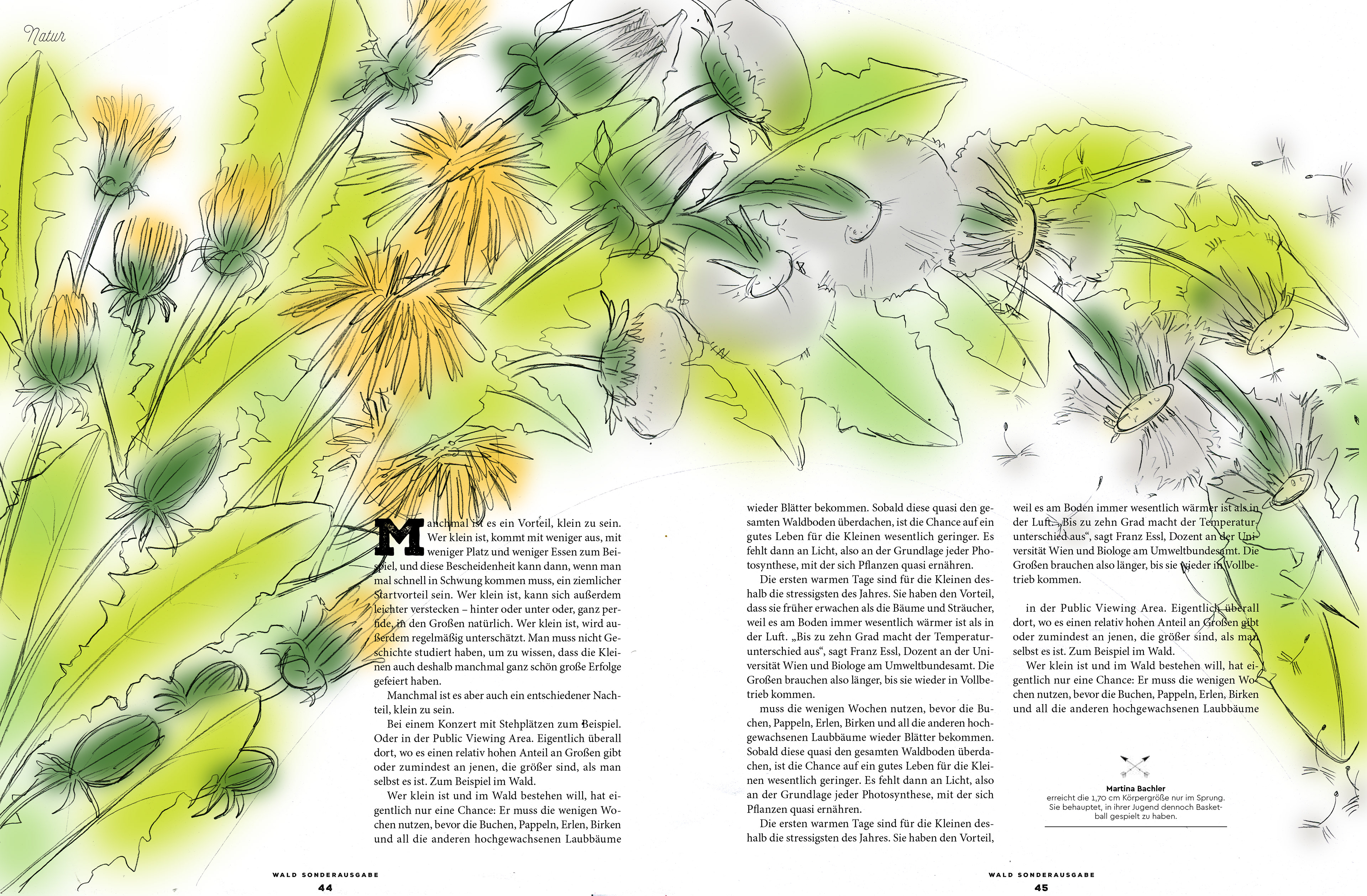 3. finished Illustrations