Client: Wald - Das Magazin für draußen, 2019

Art Director: Pia Scharler

Illustration: Sandra Neuditschko
For the 2019 winter issue of the Wald Magazine I was asked to illustrate 4 big illustrations for the topic 
"Winter-Wellness-Deer-Style"
because in Austria win
ter time means wellness time. How to relax and how to care about your body is something these animals have known for ages.
1. Briefing & Sketches
I got a briefing for 4 big and detailed illustrations about deer. The briefing was good structured and clear messaged so the sketches could be done very quickly.
Illustration 1: deer with village nearby, tracks in the snow; Illustration 2: intestinal tract with leaves, gras and peeling; Illustration 3: deer in the snow, loves the cold; Illustration 4: deer in sunbeam, sucks in every piece of light he can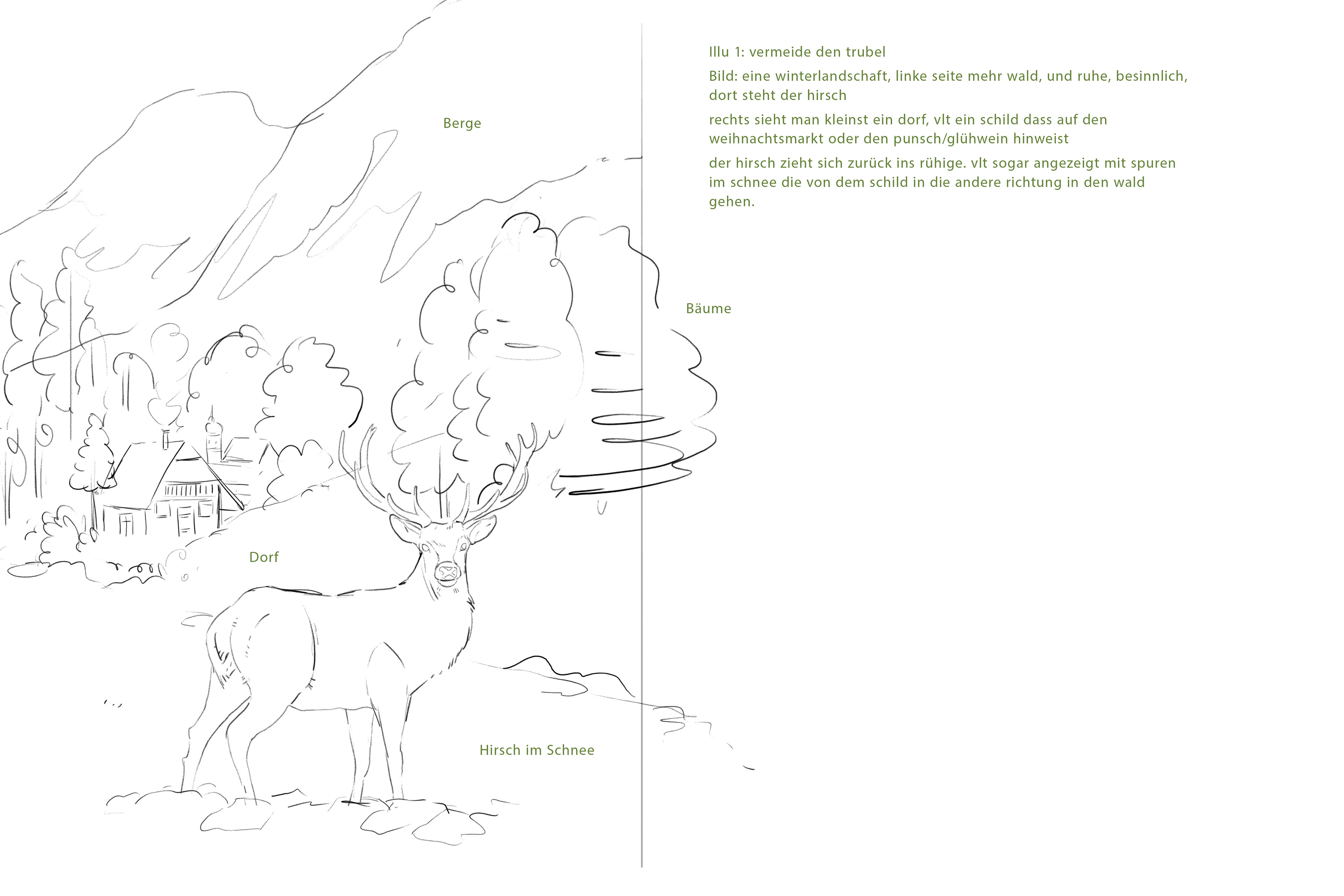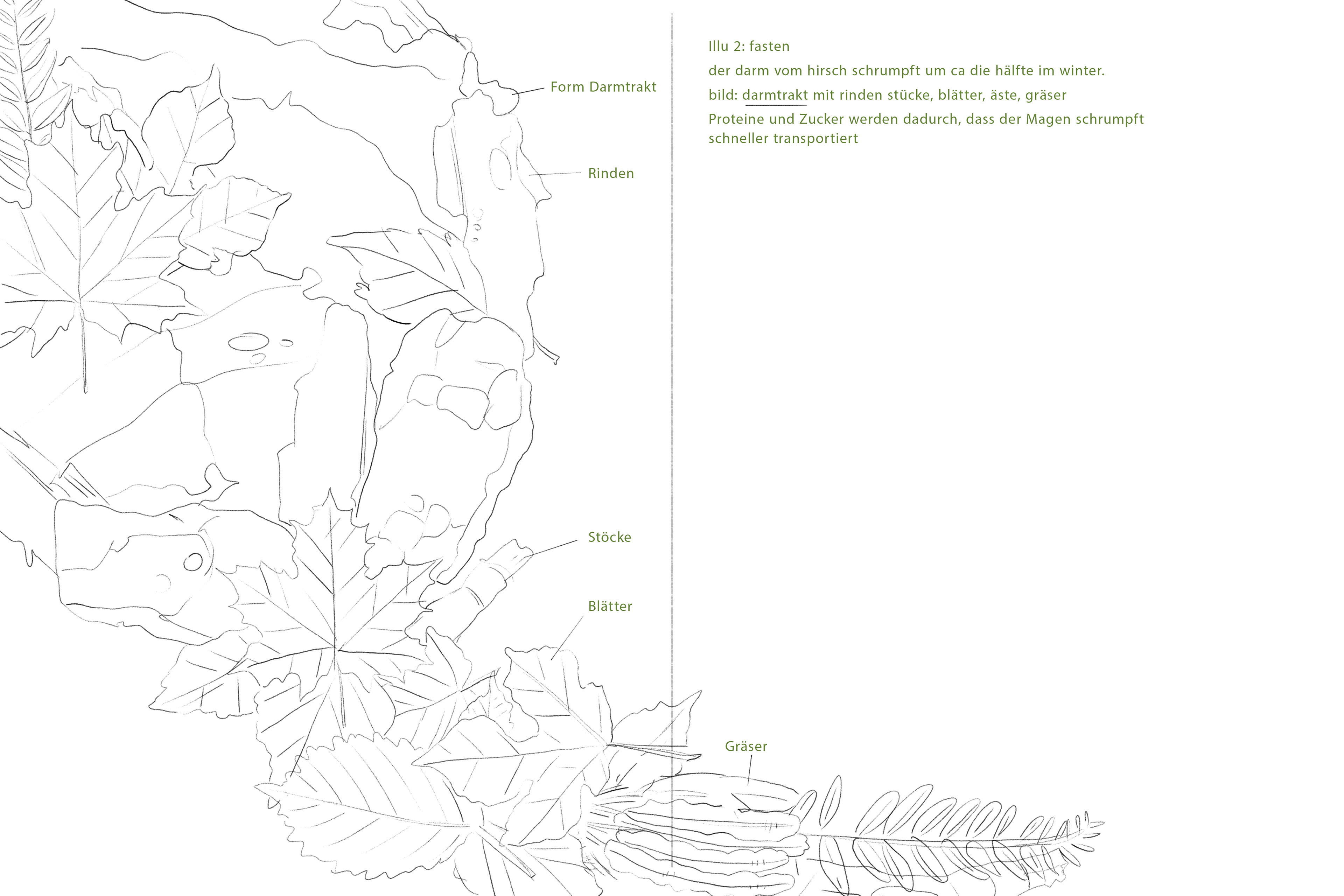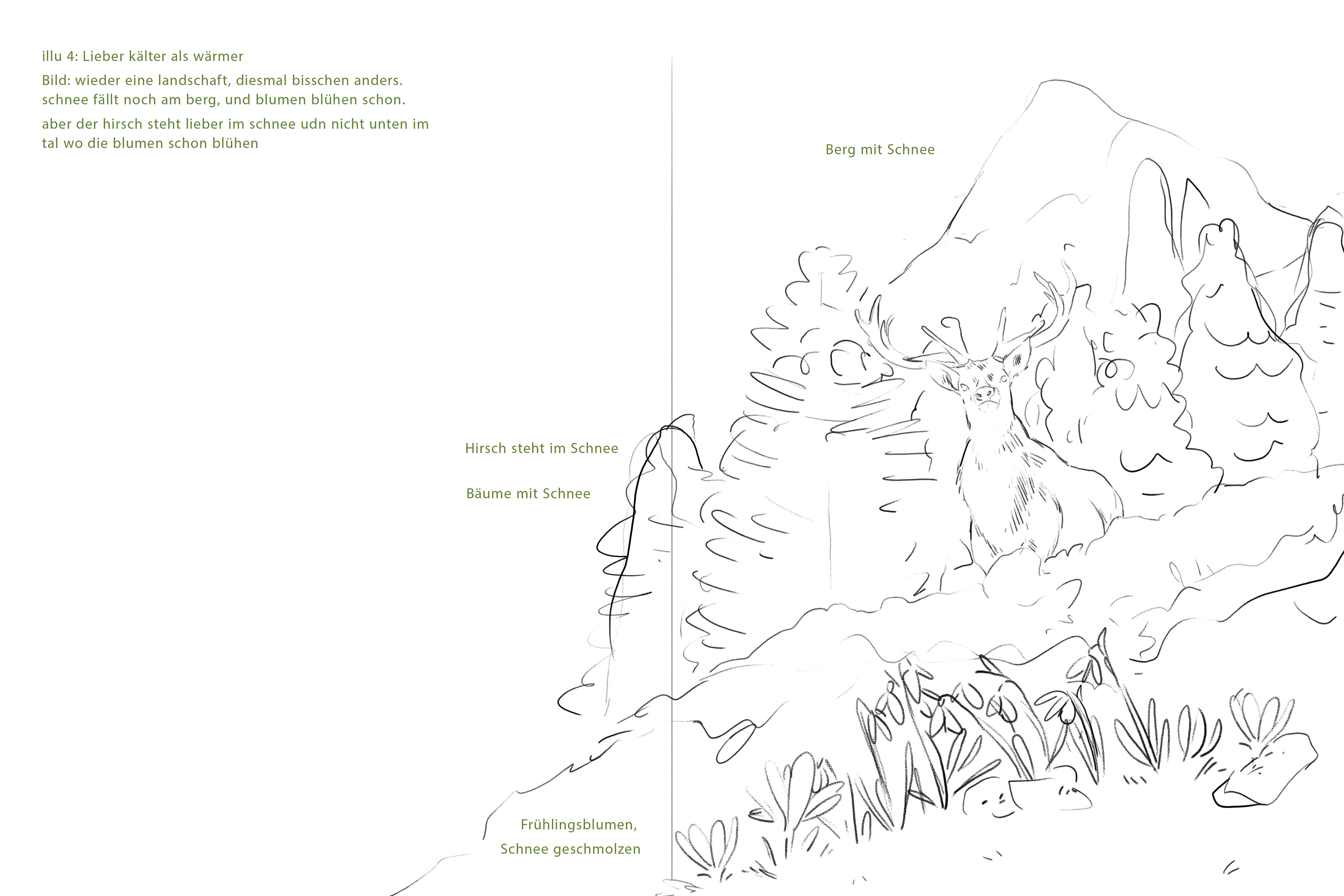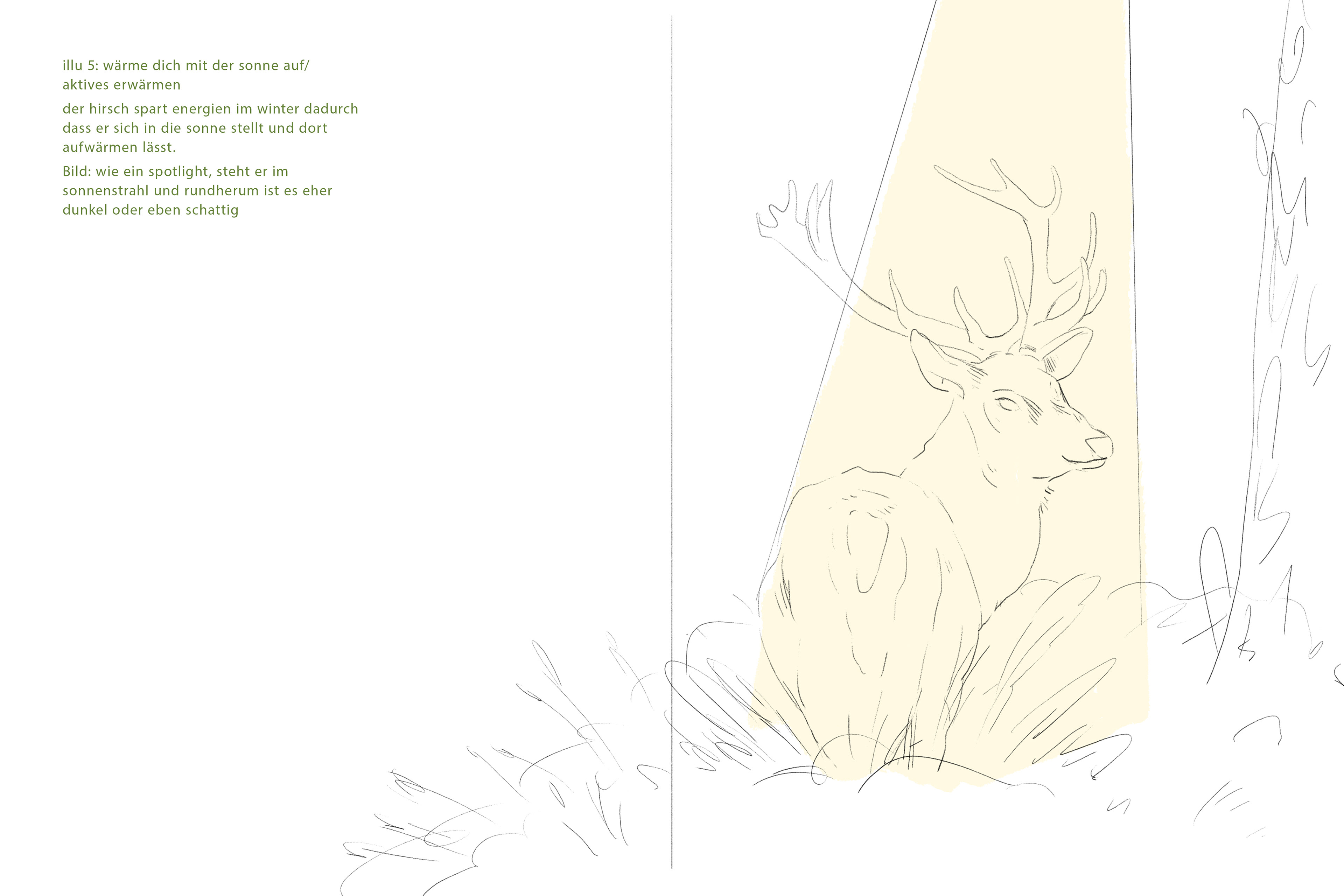 3. Finished Illustrations