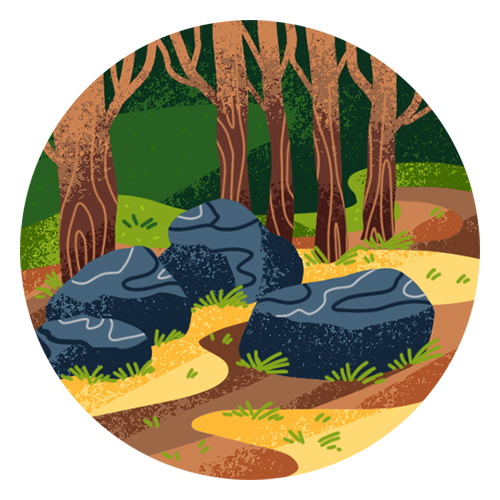 Ysperklamm / Hiking Trail Map Illustration
A few weeks ago, I went hiking with my husband and we visited the Ysperklamm in Lower Austria. The trail, the weather and the area were just beautiful. But there was one thing which bothered me for quite a while now. We got a brochure with a lot of information about the possible hiking routes. At first, I was kind of confused by the shown map since I had a hard time understanding it. After we finished the trip and went back home the confusing map still bothered me.
That's why I started to create my own version of the map. I wanted the map to look cleaner and less confusing. I used a harmonic and reduced color palette and a mixture of hand-drawn lettering and existing fonts.
Photos (c) Sandra Neuditschko