Client: Besser STADTleben Magazine 1/2021
Art Director: Ute Schindl
Illustrator: Sandra Neuditschko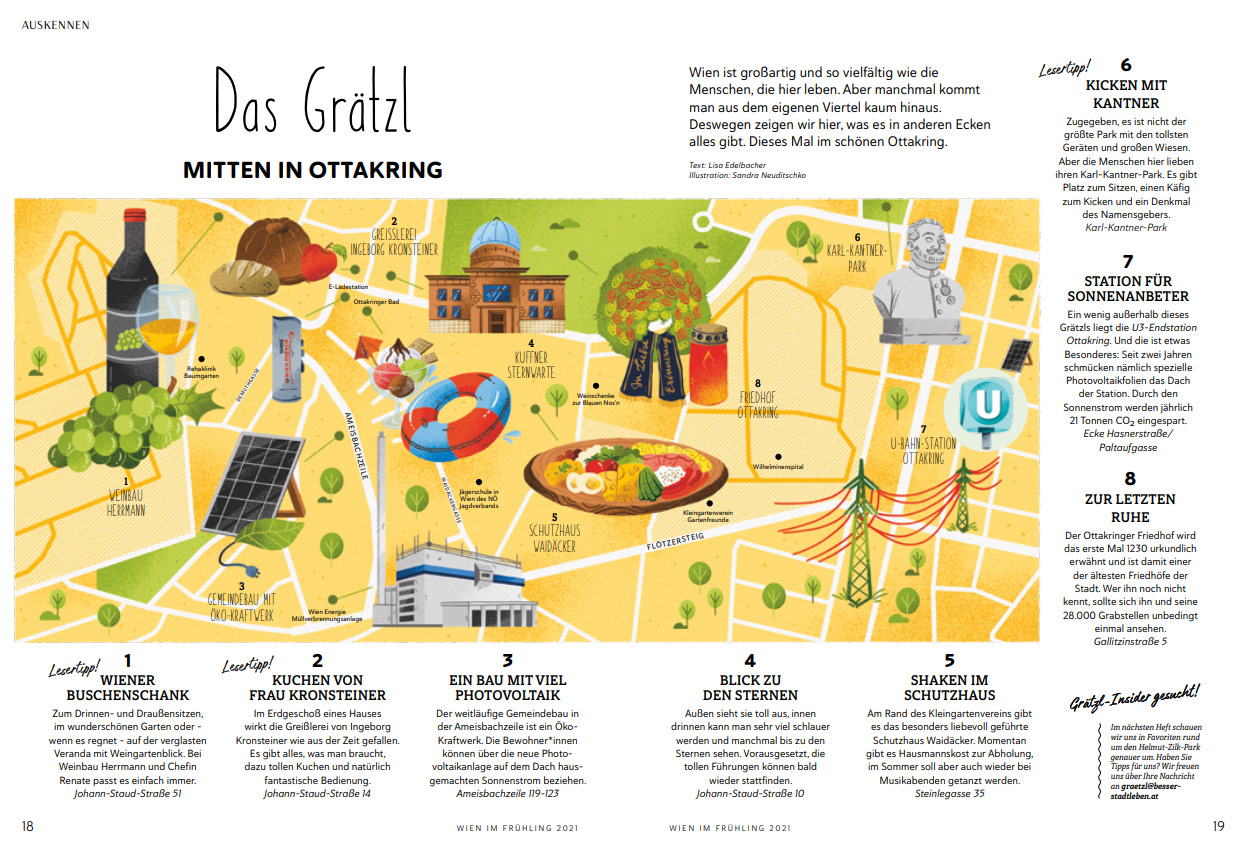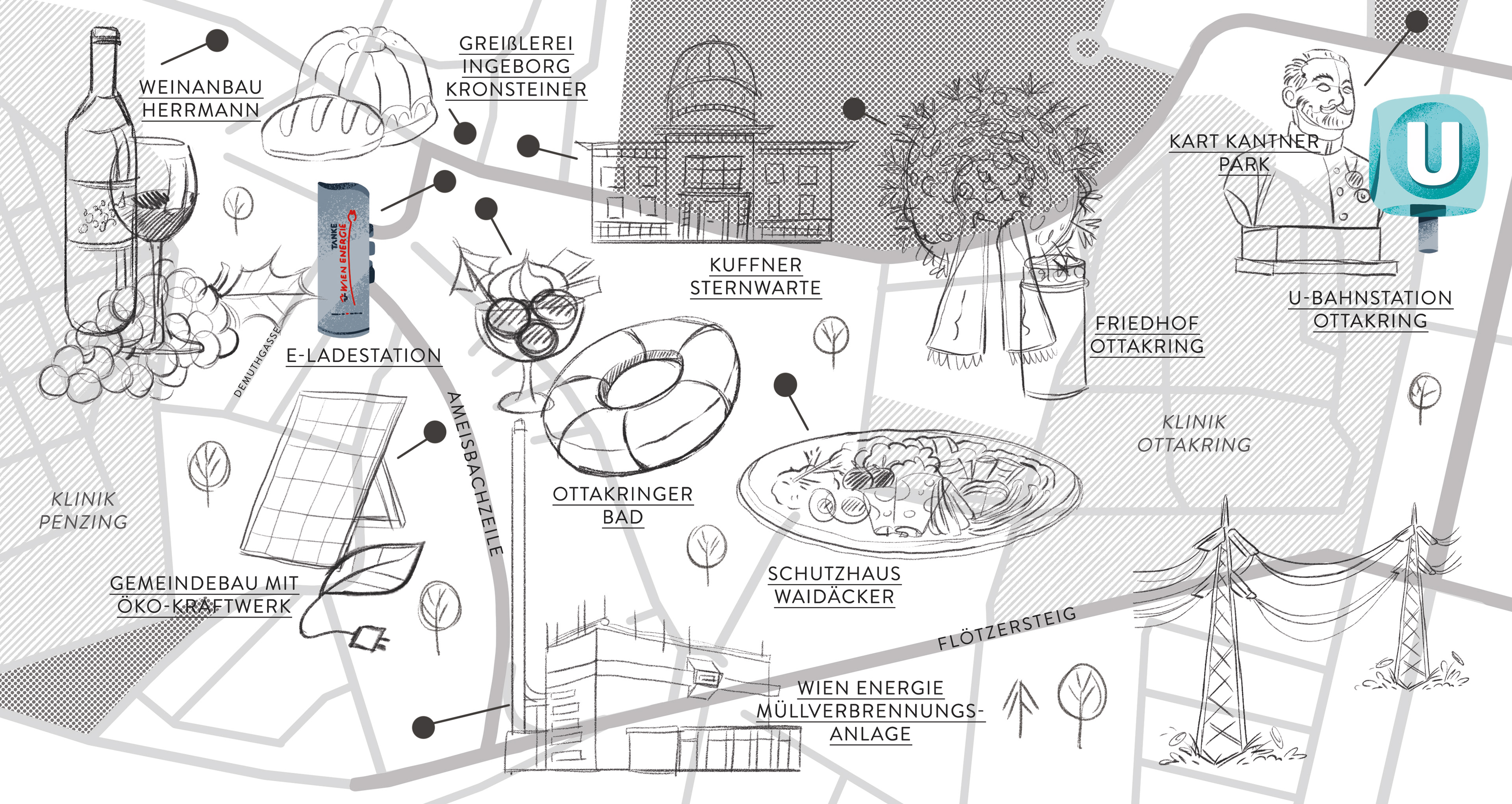 Winter 2020: Floridsdorfer Spitz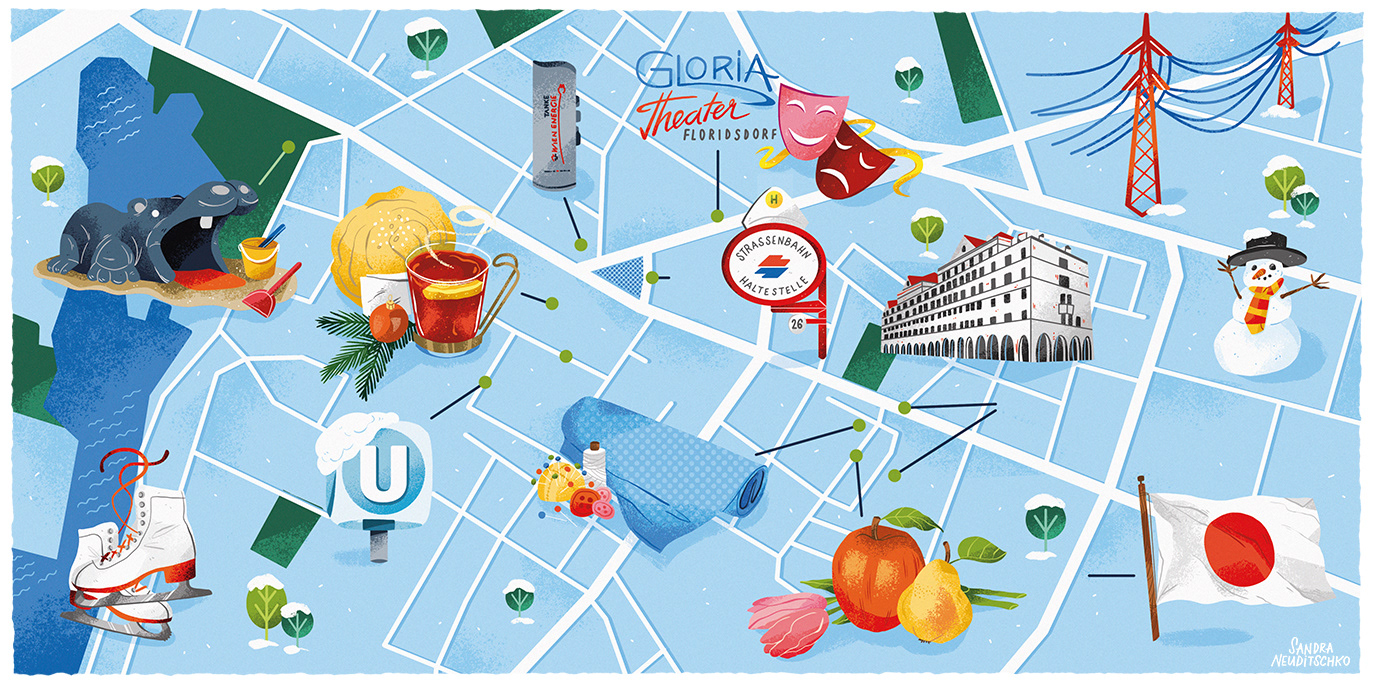 Client: Besser STADTleben Magazine 4/2020
Art Director: Ute Schindl
Illustrator: Sandra Neuditschko
The Floridsdorfer Spitz is the spotlight of the forth issue of the Besser STADTleben magazine. This map is a little bit different than the ones before since it's a little bit more festive for the cold season.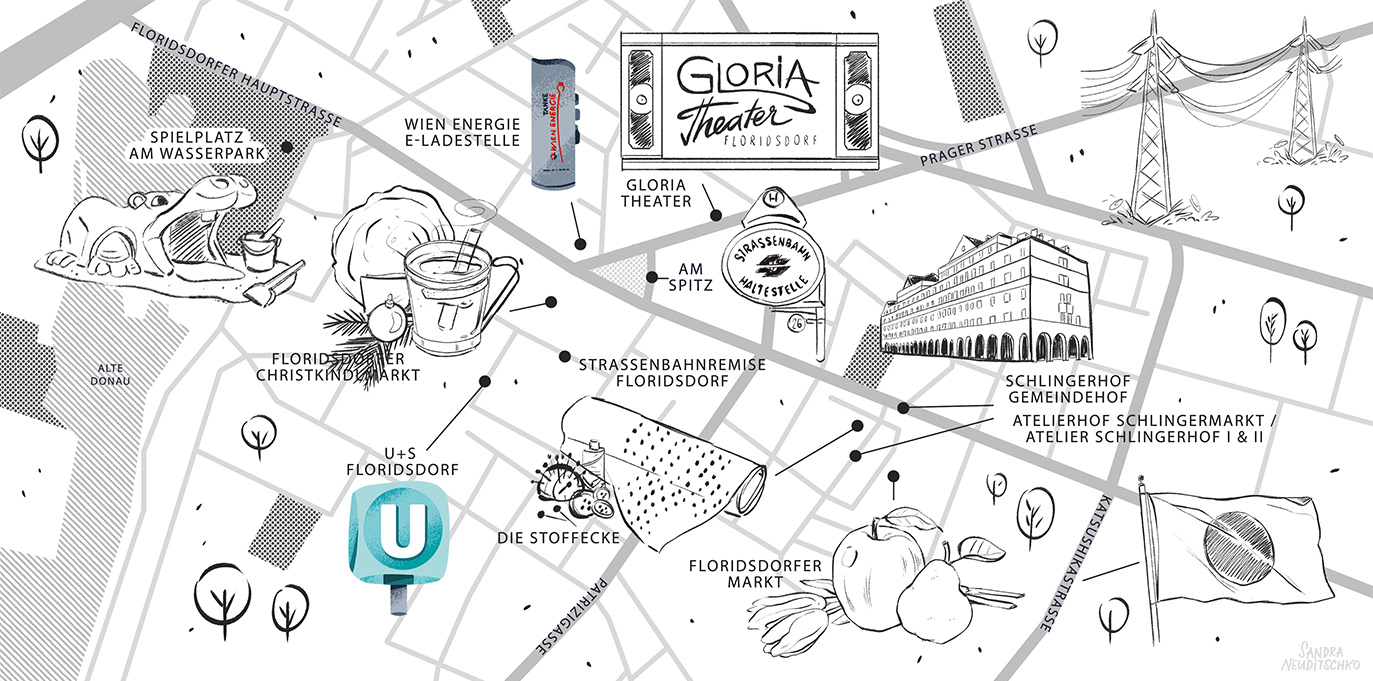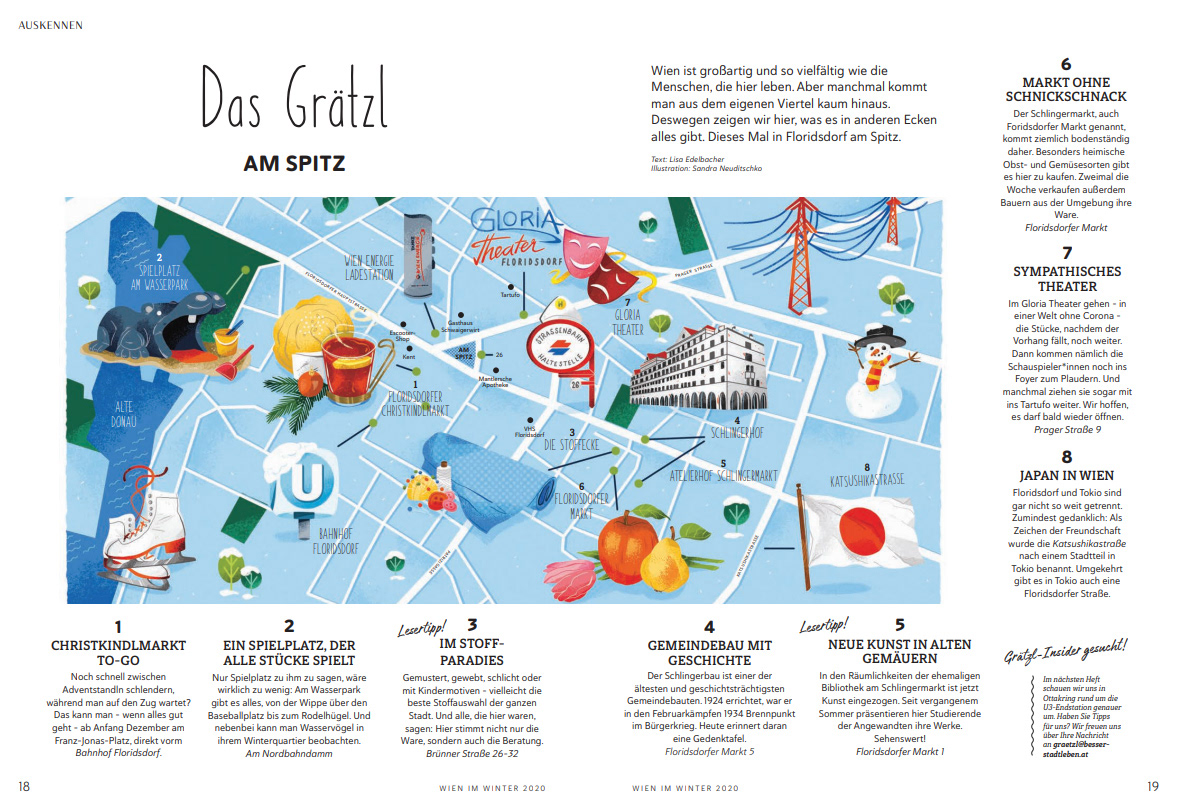 Herbst 2020: Wallensteinplatz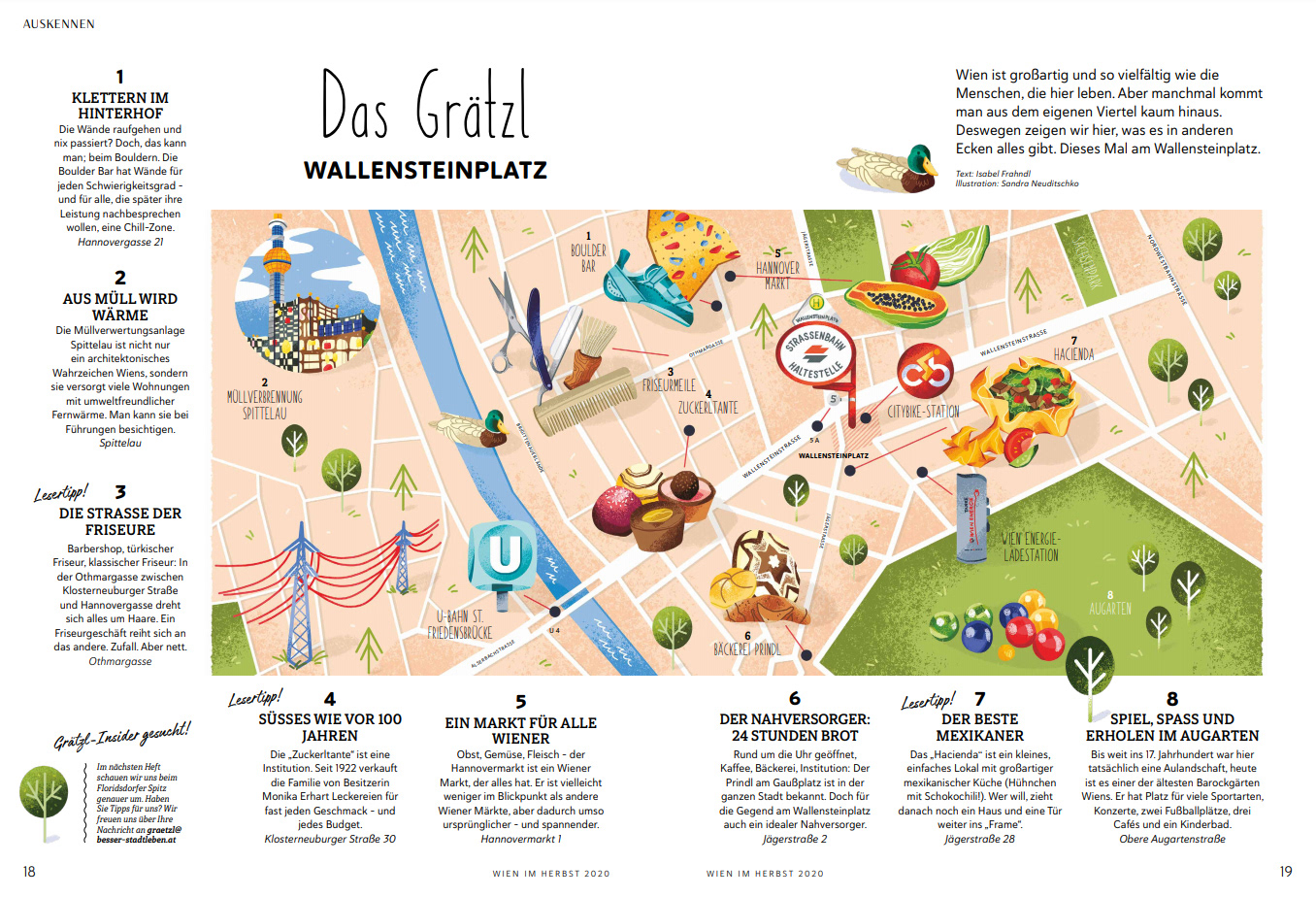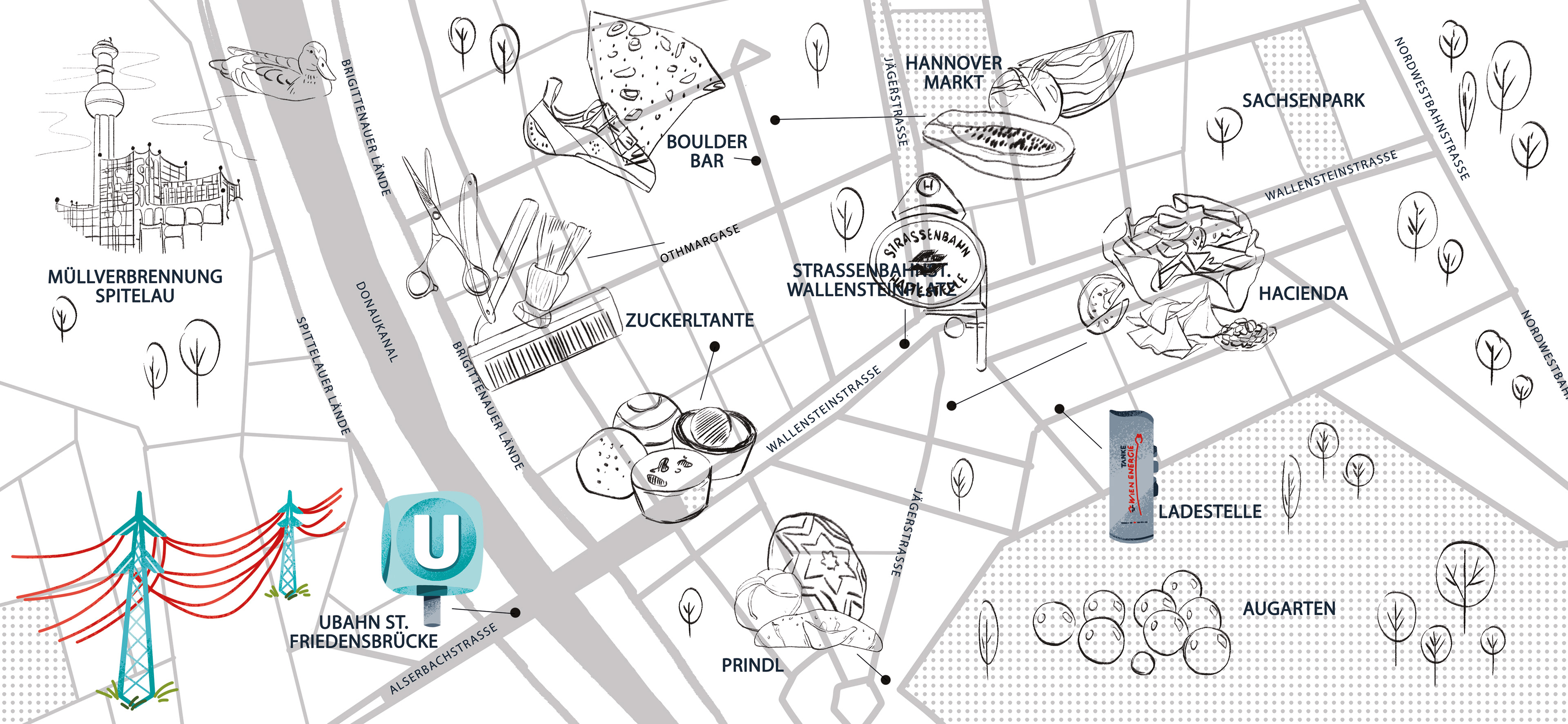 Frühling 2020: Kardinal-Nagl-Platz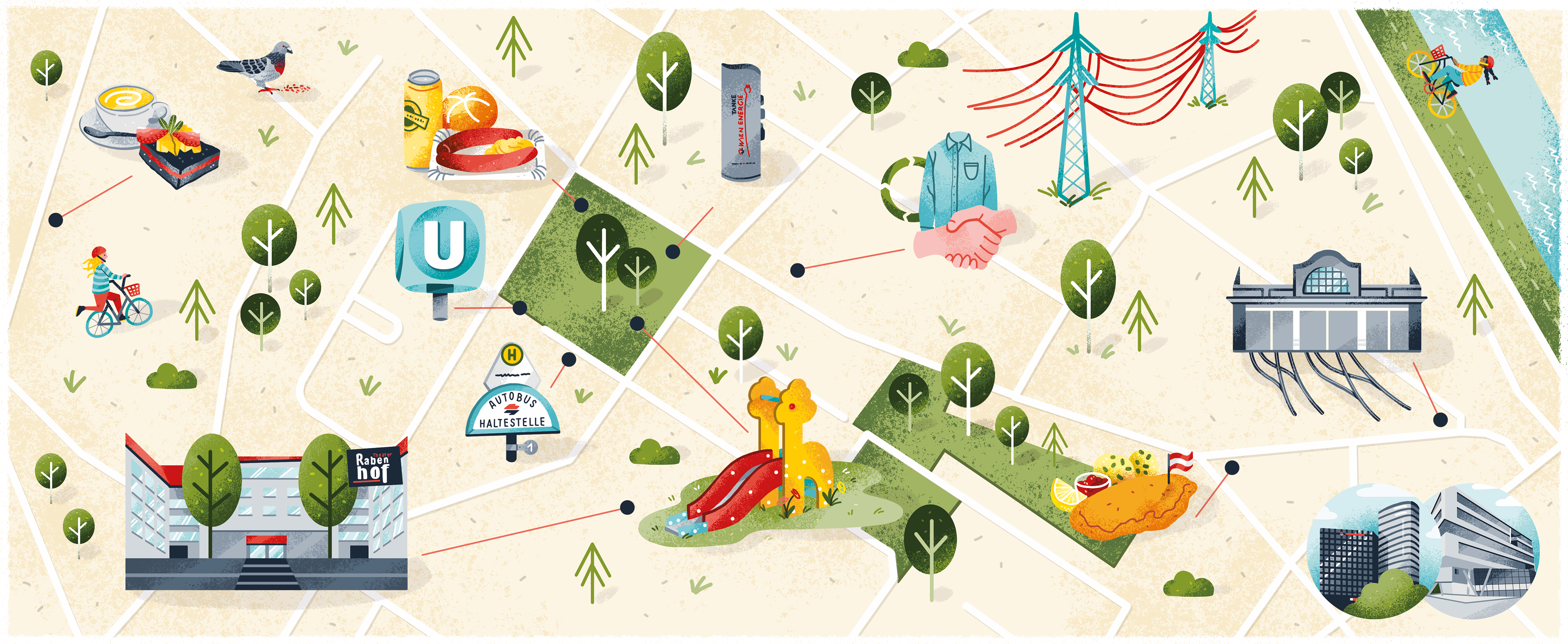 Client: Besser STADTleben Magazine 2/2020
Art Director: Martin Weiss
Illustrator: Sandra Neuditschko
Late May I was approached by Martin Weiss to create a map of the Kardinal-Nagl-Platz/Vienna for the reworked Besser STADTleben Magazine of the Wiener Stadtwerke. The goal was to show some nice places and give an overview of the specific area.